Richard F. Low, 1940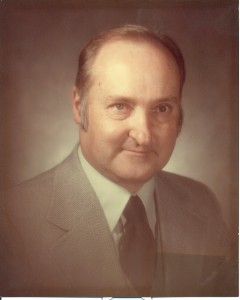 First Name: Richard F.
Last Name: Low
Year Graduated: 1940
Biography: If you were an Omaha Boy Scout, a student at Madonna School, a resident at McAuley Bergen Center or an elementary school student hiking Fontenelle Forest trails, chances are you met Richard "Dick" Low. He was active in Scouting for 23 years and was a teacher - naturalist at Fontenelle Forest and Neale Woods for 40 years. He was a Douglas County Extension Office gardening guru, and he read for the blind at Radio Talking Books. Low tutored in the Omaha Public Schools and taught Madonna students science, math and swimming. Low's father brought Scouting to Omaha in the 1920s. He earned a bachelor's degree in physics from Yale University and was a naval officer aboard the USS Portland during World War II. The Portland participated in almost every major naval engagement in the Pacific Theater. After the war, he tried radio broadcasting at KBON Radio and worked briefly in his father's insurance business. In the mid-1950s, they built Pine Tree Hardware at 325 N. 72nd St., across the street from a cornfield that would later become Crossroads Mall. Low sold the business in 1983 when the big hardware chains began coming into Omaha. Low won the national Jefferson Award for public service in 1989 and shared the 1992 Jonas Award with his wife, Ardyth, for their services at Neale Woods. Died in 2002.
Year Inducted: 1979